January 4, 2023 by Marjorie R. Rogers, MA (English), Certified Consultant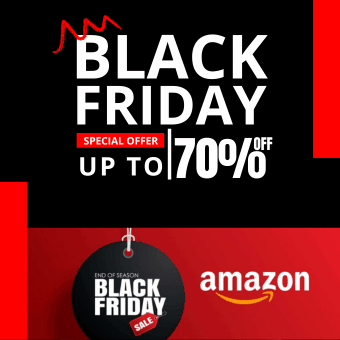 Being tired of your regular and dull clothes can put a damper on your day. It's always tough when you get up and go to work or school only to be surrounded by the same old style plaguing you for years. Thankfully, there are many ways in which you can look stylish without buying a ton of new clothes. Style doesn't have to be difficult. With a few simple tips, you'll be able to spice up your wardrobe without much effort. Here are a few tips to help you look fresh and stylish in no time:
Try New Colors You've Never Worn
One easy way to look fresh and stylish is by experimenting with your colors. While it's always best to stick to safe colors that work for everyone, such as black or white, there's nothing wrong with trying colors that you've never worn before. You might be surprised by how different they can look on you.
Switch Up Your Accessories
Accessories are a way to switch up the look of your outfits without spending too much money. They can change your style and make you feel more like yourself again, even if it's temporary. From simple jewelry to bolder statement pieces, there's a lot that you can do with accessories.
Invest in a Good Jacket
For many people, jackets are an essential part of everyday wear. When looking for one that will make you look stylish, invest in a good-quality jacket made from high-quality materials. This way, you know it will last longer and look great no matter what outfit combination you choose to wear it with.
New Shoe Styles
When you have a few pairs of shoes that are getting worn down and no longer look great, it may be time for an upgrade. Be creative and try out some new shoe styles that you never thought would work for you before. You might be surprised by how good they look on your feet.
Add Variety With Patterns 
Any pattern can look bold if you tastefully incorporate it. Be sure to stick to ones that are not too loud or colorful.
Print On Demand Custom Clothing
One of the best ways to find unique clothing options that fit your style is by using print-on-demand custom clothing. With this service, you can have any design or image printed onto a piece of clothing, allowing you to show off your personality and stand out from the crowd. For example, try custom embroidered t-shirts. Give it a try today and see how fun and easy it is to look fresh and stylish.
You can make the following with print-on-demand services: 
T-Shirts
Hats 
Pants 
Dresses 
Hoodies 
Leggings 
Socks 
Skirts
Handkerchiefs
Purses
Backpacks 
Try These New Ideas For A New Look
Looking stylish doesn't have to be difficult or expensive. There are many great ways in which you can update your wardrobe with minimal effort and maximum results. Try out some of these tips the next time you want to feel like a million bucks, and you'll see how fun it can be to experiment with fashion. With these simple tips, you'll find what you are looking for to add some style and creativity to your wardrobe.
About Author (Marjorie R. Rogers)
The inspiring mum of 6 who dedicates her time to supporting others. While battling with her own demons she continues to be the voice for others unable to speak out. Mental illness almost destroyed her, yet here she is fighting back and teaching you all the things she has learned along the way. Get Started To Read …