August 18, 2022 by Marjorie R. Rogers, MA (English), Certified Consultant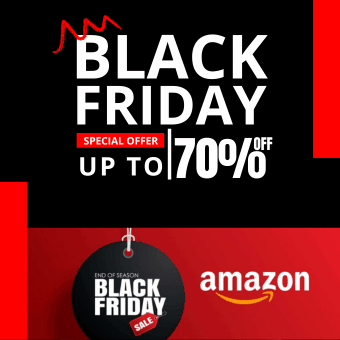 If you're looking for a natural and luxurious look, hand-tied hair extensions may be a perfect choice. Unlike other extensions, these are made from real human hair tied together by hand. Around 34 percent of women say that they regularly use hair extensions as part of their beauty regime.
It results in a natural look and feels and means that the extensions can be styled and treated just like your hair. This blog will discuss the benefits and costs of hand tied extensions. Besides this, you will also learn how to choose the right type and color that best suits you.
Benefits of Using Hand-tied Extensions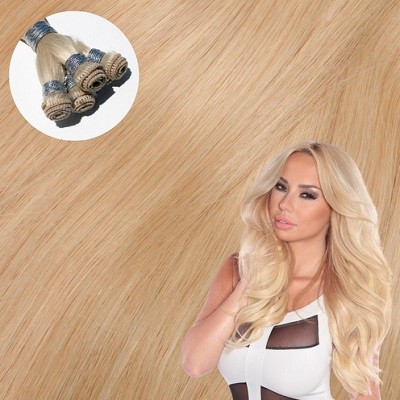 1. They Result in a More Natural Look and Feel
One of the main benefits of hand-tied hair extensions is that they result in a more natural look and feel. They are not glued or taped down but are instead sewn onto small wefts. It results in a much more secure hold, meaning the extensions will move and lay more naturally. Additionally, these extensions are less likely to cause damage to your natural hair.
2. You Can Style and Treat Them Just Like Your Own Hair
It is easy to style hand-tied hair extensions like your own hair. You can curl them, straighten them, and even color them if you want to. They are easy to wash and care for – just like your regular hair.
It is essential to use good quality shampoo and conditioner when washing hand-tied hair extensions and a good leave-in conditioner afterward. In addition, you should use a heat protectant spray before using any heated styling tools.
3. Hand-Tied Extensions Are Made From Real Human Hair
Remy's hair is the highest quality hand-tied hair extension on the market. This is made from 100% human hair that has been collected from a single donor. The cuticles are kept intact, ensuring that the extensions will not tangle or shed. Remy hair extensions can be treated just like your natural hair and can be styled too.
How to Choose the Best Extensions?
It is vital to find a style that suits your needs when choosing hair extensions. Here are a few things to keep in mind:
The length of your hair: If you have short hair, you may want to consider clip-in extensions. You can choose either tape-in or sew-in extensions for medium to long hair.
The thickness of your hair: This will determine the type and amount of extension strands needed.
Your lifestyle: If you have an active lifestyle, you'll want to choose a style that can withstand heat and moisture.
Your budget: Hair extensions can range in price from $100 to $1000. It is crucial to find a style that fits your budget. The cost may vary based on factors like:
The quality of the hair.
The type of extension.
The length of the hair.
The number of strands needed.
The color of the hair.
If you want a pre-tied or DIY style.
Conclusion
Hand-tied extensions work best on healthy hair that is not damaged. It is essential to consult with a professional stylist to determine if these extensions are right for you. The cost of the extensions depends on the length and thickness of the hair but can range anywhere between $600 and $3000.
Read More
About Author (Marjorie R. Rogers)
The inspiring mum of 6 who dedicates her time to supporting others. While battling with her own demons she continues to be the voice for others unable to speak out. Mental illness almost destroyed her, yet here she is fighting back and teaching you all the things she has learned along the way. Get Started To Read …