June 28, 2022 by Marjorie R. Rogers, MA (English), Certified Consultant
In today's society, many of us somehow feel constantly pressured to be productive. When we sit down on the sofa, our brains are flooded by tons of reasons why we need to keep going again — from cleaning, cooking and checking emails to doing laundr and preparing for next day's work.
The list goes on. Gradually we get used to being endlessly absorbed by all kinds of activities and it is no surprise that even when we are on vacation and prompted to relax, many people struggle to unwind.
To help those of you who are looking for easy ways to relax, but find it challenging to do so, Harmonic Breathing has now released its new music track, "Sandwood Bay", designed specifically for this issue.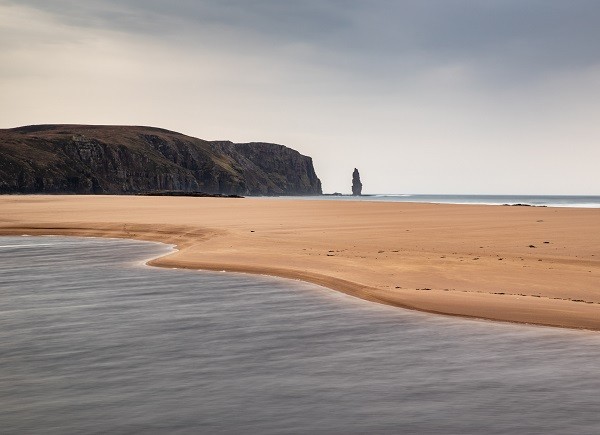 Harmonic Breathing is a nonprofit music project initiated by British musician and audio expert Ben Gillett. Its objective is to make slow deep breathing easier and more enjoyable by guiding the breath with music. Based on the latest scientific research, the music uses rising and falling notes to guide listeners to breathe at the perfect rate for relaxation. The experience is enhanced with binaural beats, infrasonic bass and calming nature sounds.
Gillett suffered from stress, anxiety and subsequent health challenges when his son got very sick and was hospitalized for months. He has attended week long silent meditation retreats and tried many different meditation techniques in an effort to relax and reduce anxiety but found it very challenging to quieten his mind.
In 2021, he founded Harmonic Breathing, a nonprofit venture focused on helping people relax with music that guides listeners to breathe at the optimal rate for relaxation. His work is recommended by mental health professionals and is actively used in rehabilitation clinics.
"Inspired by my personal experiences, I wanted to find a way to deliver as many of the relaxation benefits of meditation while making it as easy as possible," Gillett explained. "After studying the latest scientific research on slow deep breathing, I discovered that it is effective at reducing the symptoms of anxiety and insomnia.
Scientists are finding that a particular rate of breathing – around six breaths a minute – is especially effective at triggering a relaxation response in the brain and body.  I founded Harmonic Breathing to create music during which all listeners have to do is  breathe at this slow rate with rising and falling notes, and their bodies will enter a relaxed state."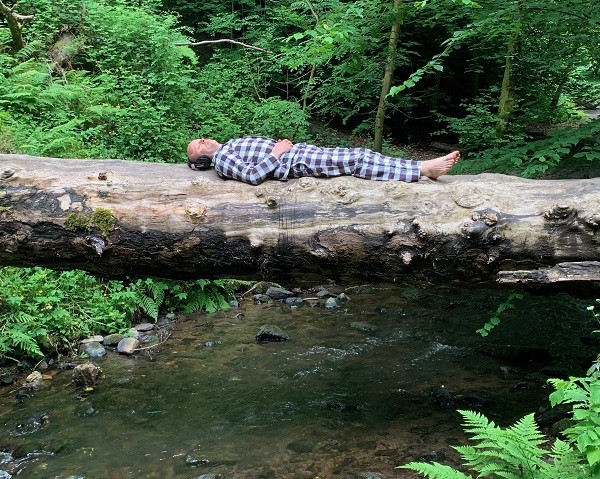 In July 2021, Gillett launched his debut release, "Flow", which was inspired by the sounds and journey of rain flowing to the ocean. The songs were well received with 60,000 listeners and over 220,000 streams on Spotify.
"Sandwood Bay" is Gillett's latest accomplishment, referencing one of the most spectacular beaches in Scotland. The song gives an instant calm vibe using specially recorded 3D binaural sounds of crashing surf. "Sandwood Bay" is a collaboration with vocalist Kelsey Mira whose etherial voice has appeared on many film and game soundtracks.  The artwork is by award-winning photographer and actor Bill Ward.
The tune is available from Spotify, Apple Music and YouTube and can be downloaded for free from Harmonic Breathing's website at www.harmonicbreathing.com, which also features comprehensive tutorial videos and a newsletter with breathing exercise tips.
What's great to know is that everything provided by Harmonic Breathing is available entirely for free. And unlike other music or meditation sites, there is no advertising so you can use it without being disturbed by any pop-up ads. The aim is solely to help people who suffer from challenges such as stress, anxiety and sleep problems, not to make money.
All streaming proceeds will be donated to Cool Earth, an international charity whose mission is to protect the rainforest and fight climate change. Thus far, Harmonic Breathing has raised US$700 for the environmental charity.
"In a world that can sometimes feel full of darkness, I wanted to light a candle. It's been great to hear from the many people who have found Harmonic Breathing helpful with sleep and reducing anxiety," Gillett concluded.
Gillett welcomes opportunities for Harmonic Breathing to reach as many people as possible and is available for interviews and other partnerships. Interested parties may contact Gillett via email at [email protected].
To learn more and listen to "Sandwood Bay", visit: https://www.harmonicbreathing.com/
Read More
About Author (Marjorie R. Rogers)
The inspiring mum of 6 who dedicates her time to supporting others. While battling with her own demons she continues to be the voice for others unable to speak out. Mental illness almost destroyed her, yet here she is fighting back and teaching you all the things she has learned along the way. Get Started To Read …