Feeding babies can be a messy affair. Food keeps on falling on their clothes, which makes them dirty and eventually wet. You will not have a choice but to change the baby's clothes. To avoid this mess, you should always use baby bibs to keep your baby's clothes clean during all your mealtimes.
With the many types of baby bibs available, dribble bibs will keep your babies neat and tidy whenever you feed them. Unlike other baby bibs, the dribble bibs are designed in a smaller size so that your baby can comfortably and freely roam within the house with no fear of being tangled by a larger feeding bib.
Read More – How to Manage the Challenges of Separation Anxiety at Child Care
Choosing the Correct Dribble Bib – Top 5 Tips
We found Totsi bibs are great for teething babies and babies that dribble a lot. This will help to stop their clothing from getting soaked in dribbles and drool. Dribble bibs come in all sorts of shapes and sizes, and each has a unique set of features to make feeding time easier.
Here are some tips that you should consider to choose the correct dribble bib for your baby.
Super Absorbent Material
A good dribble bib should be very absorbent, with a fleece lining, and made from organic materials, such as organic cotton. The absorbent fabric helps to control moisture and prevents your baby's clothes from getting soaked.
The backing of your baby bibs is very important to consider. This is the part that sits against the baby's skin, and it should not irritate your baby's skin. Ensure that it is soft to the touch.
A quality dribble bib should have cotton or bamboo backing, which is super absorbent to enhance minimal or no drool leaks through the baby's clothes and skin.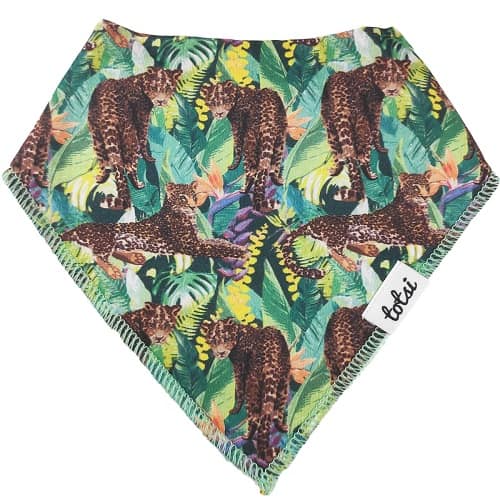 Ease of Cleaning
Choose a dribble bib that is easy to clean from time to time by hand or by the machine. Remember that the bib will get very messy after feeding your baby, and this is a feature that should not be overlooked. A good bib should be ideally easy to clean by either wiping down the spills or through a washing machine or dishwasher.
Some bibs are made of materials that are hard for you to clean properly, and you will end up with stained bibs even after washing repeatedly. Always go for a bib with a material that is easy to clean.
The baby bib should also fold easily so that you can carry it with you wherever you go even if you have limited space in your diaper or handbag.
Comfort
If the dribble bib causes any discomfort on your baby, then feeding time will be more of a mess. The baby will be restless and move around a lot to remove the bib, and eventually, food will fall everywhere. Some of the things that can make the bib not comfortable are if it is too tight, and it brushes against their skin and causes irritation around the neck.
A good dribble bib will be soft on your babies' skin so that it does not irritate them. Also, since babies grow fast, the dribble bib should have double popper buttons, so the bib is adjustable and can be used as your baby grows. You can use Totsi bibs for ages 0 – 3 years.
Perfect Fit
Look for a dribble bib that perfectly fits around the neck of your child. This will ensure that the bib does not accidentally come off while you are feeding the baby. Also, it will be hard for the baby to remove the bib if t perfectly fits them.
By perfectly fitting does not mean that it has to be tight but rather should fit snuggly. Once you tighten, it will cause discomfort. The neck should also be adjustable so that the baby can use it when they get bigger.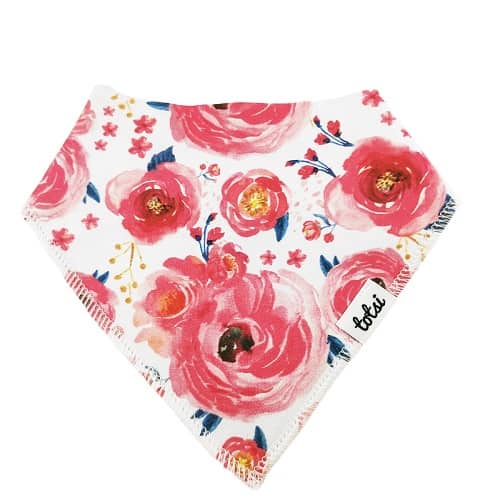 Stylish
A dribble bib can also be fashionable, and they come in a host of stylish and fun designs. It can be the perfect baby stylish accessory. For example, you can purchase the bibs in the same color as your baby boy or baby girl's outfit to match them.
Read More – Geego Baby Diaper Review
Alternatively, get a nice floral pattern for a girl or a dinosaur for a boy or cartoon-themed bibs. Dribble bibs come in a variety of stylish and trend prints for both boys and girls.
With dribble bibs, you no longer have to worry about your baby getting messy while feeding. They are designed to keep your baby dry and comfortable using super absorbent material that soaks up the drool before it soaks into your babies' skin.
They come with adjustable designs, and your baby will grow with the bib. Feeding babies is now easy with dribble bibs as your baby will always stay neat even after feeding, and you don't have to change their clothes all the time.
Related Article