September 27, 2023 by Marjorie R. Rogers, MA (English), Certified Consultant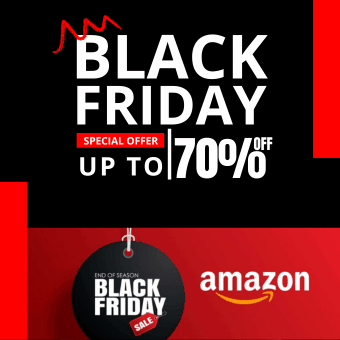 Parenthood is a journey filled with joy, laughter and a touch of chaos. Feeding time, in particular, can be both rewarding and challenging, especially when you're juggling multiple tasks. But what if we told you that there's a magical solution that combines convenience with cuddly companionship? Say hello to the MyLittleFeeder Baby Bottle Holder in the adorable Panda design! This innovative product is not just a game-changer for parents; it's also an enchanting addition to your baby's feeding routine.
Snuggle Up to Feeding Fun
Picture this: your little bundle of joy, cradled in your arms, gazing up at a charming Panda-themed baby bottle holder. Their eyes light up with wonder and delight as they embark on a delightful feeding adventure. The MyLittleFeeder Baby Bottle Holder turns ordinary mealtime into a magical experience, bringing smiles and joy to your baby's face.
Hands-Free Happiness
One of the greatest challenges parents face during feedings is the constant need to hold the bottle. It can be exhausting and limit your ability to bond with your baby. However, with the MyLittleFeeder Baby Bottle Holder, you can savor hands-free convenience like never before. This ingenious device firmly cradles the bottle, allowing you to be present and engaged with your little one. It's multitasking made easy, so you can cuddle, coo, and share precious moments while your baby enjoys their nourishing feed.
Tailored for Comfort
Babies are unique, each with their own preferences. That's why the MyLittleFeeder Baby Bottle Holder is designed with adjustable straps, ensuring the perfect fit for most bottle sizes and customizable feeding angles. No more fumbling with awkward bottle positioning or struggling to find the right angle. With this remarkable product, you can tailor your baby's feeding experience to their liking, making mealtime a breeze.
Safety and Peace of Mind
As parents, safety is always our top priority. Rest assured, the MyLittleFeeder Baby Bottle Holder is designed with your baby's well-being in mind. Crafted from high-quality, BPA-free materials, it's not only cute but also safe for your baby to interact with. You can use it with confidence, knowing that it meets the highest safety standards.
The Ideal Gift
If you're on the hunt for the perfect gift for new parents or a baby shower, your search ends here. The MyLittleFeeder Baby Bottle Holder in the Panda design is the epitome of thoughtful and practical gifting. It's a charming and functional gift that will leave a lasting impression on any parent. Whether they're experienced caregivers or embarking on their parenting journey, this gift will make their lives a little easier and a lot more adorable.
Conclusion
In the world of parenting, every innovation that simplifies daily tasks and brings smiles to our little ones is a true gem. The MyLittleFeeder Baby Bottle Holder in the Panda design is precisely that—a gem that combines practicality with charm. It transforms feeding time into a delightful adventure, allowing you to bond with your baby without the hassle of constantly holding the bottle.
So why wait? Make feeding time a delightful adventure with the MyLittleFeeder Baby Bottle Holder. It's the perfect blend of convenience and cuddly companionship, offering you a hassle-free feeding experience and your baby a lovable Panda companion during mealtimes. Don't miss out on the opportunity to add a touch of magic to your parenting journey. Order yours today and let the feeding fun begin! Your baby—and your tired arms—will thank you.
About Author (Marjorie R. Rogers)
The inspiring mum of 6 who dedicates her time to supporting others. While battling with her own demons she continues to be the voice for others unable to speak out. Mental illness almost destroyed her, yet here she is fighting back and teaching you all the things she has learned along the way. Get Started To Read …