October 16, 2023 by Marjorie R. Rogers, MA (English), Certified Consultant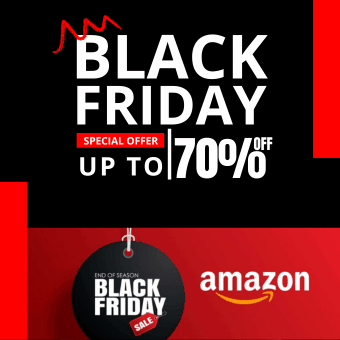 When you have had your fair share of regular blankets, sleepless nights and finally decided to up your game and move to weighted blankets, there is one last puzzle you will have to solve. That is, finding the right match for your king-sized bed. You have to consider dimensions and, of course, your body weight. So, let's get started with the basics. Shall we?
Understanding the Basics
Now, when you spot a king-size bed, the dimensions in question here are around 76 inches wide by 80 inches long. Suffice it to say, there's space in abundance. That means you are going to need a weighted blanket that can hug the whole bed just right.
Picking the Right Size of a Weighted Blanket for Your King-size Bed Mattress
In general, you are going to need a weighted blanket whose dimensions are somewhere around 80 inches by 87 inches. That should be enough to cover your king-size bed without leaving out some cold corners. While it's considerably large, it's enough to keep your toes from sticking out on those chilly nights!
What's the Ideal Weight for a Weighted Blanket?
So, talking of weight, you already know that your body weight is going to dictate things. But the rule of thumb is to pick a blanket that's around 10% of your body weight. Given that you are 150 pounds, getting a 15-pound blanket may be the smartest move.
But hey, if you want to go a bit lighter or heavier, it's all up to your personal preference and whatever makes you comfortable at night. The trick is not to exaggerate anything. It will be ideal not to feel like you're trapped under a pile of bricks or like you're barely being hugged at all.
Material Matters
As much as you are considering the weight and dimensions of your king-sized bed's weighted blankets, you need to consider the material, too. So, to speak, cotton or bamboo is breathable and good for those who tend to sleep hot. On the other hand, minky or fleece can make you feel extra snug during colder months. It's more like matching your blankets to certain seasons.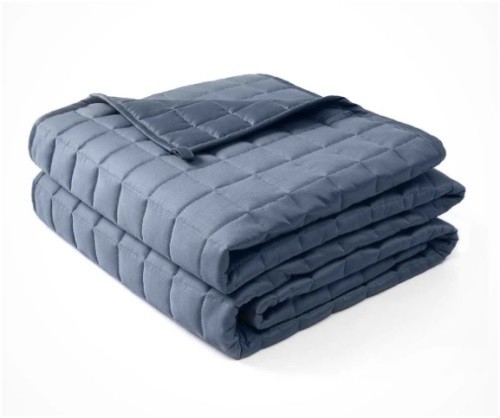 Share the Snuggle
Come on, a king-size bed is all about accommodating more than one individual. So, if you are a couple who fancy an embrace under some weighted blankets, the standard for you is still 80 inches by 87 inches or slightly larger.
Maintenance Made Simple
At some point, you are going to have to replace your weighted blankets with new ones or even wash them. But the frequency of doing so depends on how you maintain your weighted blanket. Most weighted blankets come with a removable cover that's machine washable, making it easy to keep your sleep haven fresh and clean. As for the inner part, you have to air it or spot-clean the stains if there are any.
In Conclusion
While there are always choices for your sleep habits; unfortunately, the choice of weighted blankets on a king-size bed is not an easy one.
You are bound to have headaches with the size, weight, and material to choose. Hopefully, this guide shall point you in the right direction, and for the final bit, it directs you to where you can find weighted blankets for your king-size bed, YNM, ladies and gentlemen. Good luck shopping!
About Author (Marjorie R. Rogers)
The inspiring mum of 6 who dedicates her time to supporting others. While battling with her own demons she continues to be the voice for others unable to speak out. Mental illness almost destroyed her, yet here she is fighting back and teaching you all the things she has learned along the way. Get Started To Read …