October 1, 2023 by Marjorie R. Rogers, MA (English), Certified Consultant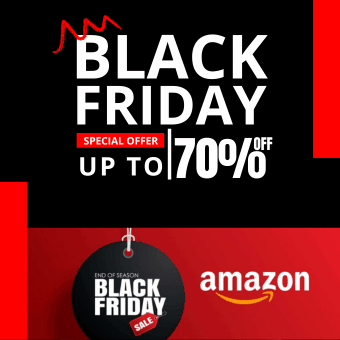 To wear Chelsea boots, simply pair them with jeans or trousers for a stylish and versatile look. Chelsea boots can be effortlessly styled with both casual and formal outfits, making them a wardrobe essential for any fashion-forward individual.
These ankle-high boots, characterized by their elastic side panels and pull tabs, provide a sleek and streamlined appearance that complements a wide range of ensembles. Whether you're attending a business meeting or heading out for a night on the town, Chelsea boots are the perfect choice to elevate your outfit.
With their timeless design and comfortable fit, you'll be able to effortlessly incorporate Chelsea boots into your everyday wardrobe.
How To Style Chelsea Boots For Every Occasion
Are you looking to add a touch of class and sophistication to your outfit? Look no further than a timeless pair of Chelsea boots. These versatile boots can elevate any look, whether you're dressing up for a formal event or going for a casual weekend outing. In this article, we'll guide you on how to style Chelsea boots for every occasion. From classic features to look for to tips for pairing them with different outfits, we have you covered.
Classic Chelsea Boot Features to Look for
Before we dive into styling tips, let's first explore the key features that make Chelsea boots so iconic. These boots typically have:
Ankle-high design
Elastic side panels
Loop or tab at the back
These features not only make the boots easy to slip on and off but also give them a sleek and streamlined appearance.
Tips for Pairing Chelsea Boots with Different Outfits
Whether you're going for a formal look or aiming for a more casual vibe, Chelsea boots can complement a wide range of outfits. Here are some tips to keep in mind:
Dressing Up for a Formal Occasion:
When it comes to formal occasions, such as weddings or business meetings, opt for Chelsea boots in a black or brown shade to match your attire. Pair them with:
A well-tailored suit
A crisp white shirt
A tie or a bowtie
Accessorize with a belt and a pocket square
Rocking a Casual Look:
If you're aiming for a more laid-back and casual outfit, pick a pair of Chelsea boots in a lighter color, such as tan or suede. You can easily style them with:
Slim-fit jeans or chinos
A simple t-shirt or a flannel shirt
Add a leather jacket for an edgy touch
Complete the look with a scarf or a beanie
Embracing the Smart-Casual Style:
For occasions that call for a mix of formal and casual elements, you can't go wrong with the smart-casual look. Pair your Chelsea boots with:
Dark-colored jeans or tailored trousers
A button-down shirt or a fitted sweater
Layer with a blazer or a cardigan
Accessorize with a stylish watch or a statement belt
Remember, the key is to find the right balance between dressy and casual elements to create a polished yet relaxed outfit.
Now that you have a better understanding of how to style Chelsea boots for every occasion, it's time to experiment and have fun with your outfits. These boots are a versatile addition to any wardrobe, allowing you to effortlessly elevate your style.
Daytime Casual Looks
Chelsea boots are not only stylish but also versatile, making them a fantastic addition to your wardrobe. These classic boots can effortlessly elevate any daytime casual look, whether you're running errands or meeting friends for brunch. In this section, we will explore three different ways to wear Chelsea boots for a laid-back, yet stylish daytime outfit.
Styling Chelsea Boots with Jeans
One of the easiest and most popular ways to wear Chelsea boots during the day is by pairing them with jeans. This combination creates a stylish and effortlessly cool look. To achieve this look, opt for a pair of slim or skinny jeans for a sleek silhouette. Tuck the jeans into the boots to showcase the boots' sleek design and elongate your legs. Complete the ensemble with a cozy chunky sweater or a casual blouse for a relaxed yet put-together vibe.
Creating a Chic and Comfortable Outfit with Leggings or Tights
When the weather gets chilly, leggings or tights provide an excellent alternative to jeans. Chelsea boots can add a touch of sophistication to a cozy and comfortable outfit when paired with leggings or tights. Opt for black or dark-colored leggings for a sleek and streamlined look. For added warmth and style, layer a long, chunky knit sweater or an oversized cardigan. Bold accessories such as statement earrings or a colorful scarf can provide the finishing touch to this chic ensemble.
Adding a Casual Twist to a Sundress or Skirt
Don't box Chelsea boots into just your casual pants collection! These versatile boots can also add a casual twist to a feminine sundress or skirt. For a boho-inspired look, pair your favorite floral sundress with Chelsea boots. The contrast between the delicate floral patterns and the edginess of the boots creates an interesting combination. Alternatively, you can opt for a denim skirt or a leather mini skirt paired with tights or leggings. Top off the outfit with a cozy sweater and a stylish hat for a trendy and comfortable daytime look.
Experiment with different combinations of outfits to find your unique style with Chelsea boots. Whether you choose to style them with jeans, leggings, or sundresses, Chelsea boots are sure to elevate your daytime casual looks with their timeless appeal.
Office And Work Attire
When it comes to office and work attire, finding the right balance between professional and stylish can sometimes be a challenge. However, one versatile footwear option that can effortlessly elevate your professional look is the timeless Chelsea boot. With their sleek and polished design, Chelsea boots can be a sophisticated addition to any workplace outfit. Whether you work in a formal office setting or a more casual work environment, incorporating Chelsea boots into your wardrobe can give your outfits a chic and fashionable edge.
Elevating Your Professional Look with Chelsea Boots
When dressing for the office, it's important to present yourself in a polished and professional manner. Chelsea boots are a great choice for achieving this refined look. Their clean and classic design instantly adds sophistication to any outfit. To elevate your professional look even further, consider investing in a high-quality pair of leather Chelsea boots. Opt for black or brown leather, as these colors tend to be more versatile and can easily complement a wide range of office attire.
Incorporating Chelsea Boots into Business Casual Outfits
If your workplace allows for a more relaxed dress code, you can easily incorporate Chelsea boots into your business casual outfits. One stylish way to do this is by pairing your Chelsea boots with slim-fit trousers and a button-down shirt. This combination strikes the perfect balance between professionalism and laid-back style. To add a touch of elegance to your ensemble, consider rolling up the hem of your trousers slightly to draw attention to your Chelsea boots. This simple trick can give your outfit a fashionable and effortlessly cool vibe.
Pairing Chelsea Boots with Trousers or Dresses for a Polished Office Look
For a more feminine and polished office look, Chelsea boots can be paired with trousers or dresses. If you prefer wearing trousers, opt for a tailored pair that flatters your figure. Tuck in a blouse and accessorize with a belt to further define your waist. Finish off the look by slipping into your Chelsea boots, and you'll have a trendy and stylish outfit that is both office-appropriate and fashionable.
Alternatively, if you prefer dresses, choose a tailored dress in a flattering silhouette. To keep your outfit professional, make sure the hemline falls at or below the knee. Pair your dress with a blazer for added sophistication and finish the look with your trusty Chelsea boots. This combination allows you to exude confidence while maintaining a polished and put-together appearance.
Chelsea boots are a versatile footwear option that can easily be incorporated into your office and work attire. Whether you prefer a more formal or business casual look, these timeless boots can effortlessly elevate your professional style. So, go ahead and experiment with different combinations to find the perfect ensemble that showcases your personal style while keeping you looking stylish and professional in the workplace.
Evening And Formal Outfits
When it comes to evening and formal occasions, you might think that Chelsea boots are too casual or rugged for such events. However, with the right styling and confidence, these versatile boots can elevate any outfit and make a fashion statement. Whether you're attending a fancy dinner party or a black-tie event, Chelsea boots can be the perfect choice for a stylish yet comfortable look.
Making a Statement with Chelsea Boots and a Little Black Dress
A little black dress is a classic choice for evening events, and pairing it with Chelsea boots adds a touch of edginess and personality to the ensemble. Instead of opting for delicate heels, go for a bold statement with these sleek boots. Choose a pair of black Chelsea boots in a patent or suede finish to complement the simplicity of the dress. This combination creates a modern and chic look that is sure to turn heads.
Dressing Up for a Night Out with Chelsea Boots and a Skirt or Jumpsuit
For a night out with friends or a special occasion, Chelsea boots can be your go-to footwear option. Swap out the typical high heels for a pair of stylish boots and you'll feel fashionable and comfortable all night long. When pairing with a skirt, choose a floral or pleated design to add some femininity to the look. If jumpsuits are more your style, opt for a tailored version and pair it with ankle-length Chelsea boots for a sleek and polished outfit.
Pairing Chelsea Boots with Evening Attire for a Fashion Forward Look
If you're looking to make a fashion-forward statement with your evening attire, consider pairing Chelsea boots with unexpected pieces. For example, pairing them with a midi-length sequin dress adds a touch of rock 'n' roll and a unique twist to your outfit. You can also experiment with textures and patterns by pairing patterned Chelsea boots with a monochromatic outfit. This combination will create an eye-catching and fashion-forward look that exudes confidence and individuality.
Credit: www.merricksart.com
Frequently Asked Questions Of How To Wear Chelsea Boots?
Faq 1: How Can I Style Chelsea Boots?
The versatile nature of Chelsea boots allows them to be dressed up or down. Pair them with jeans, skirts, or dresses for a trendy look.
Faq 2: Are Chelsea Boots Suitable For All Seasons?
Yes, Chelsea boots can be worn throughout the year. Opt for suede or leather in cooler seasons, and lighter materials like canvas for warmer weather.
Faq 3: What Should I Wear With Chelsea Boots For A Formal Occasion?
For formal events, style your Chelsea boots with tailored trousers or a sleek dress for a sophisticated and polished appearance.
Faq 4: Can I Wear Chelsea Boots With Shorts?
Absolutely! Chelsea boots add a touch of cool and edge to shorts. Wear them with denim or chino shorts for a casual yet stylish ensemble.
Conclusion
To rock the perfect style with Chelsea boots, remember to focus on fit, pairing them with the right outfits, and accessorizing accordingly. Experiment with different colors and materials for a versatile and trendy look. By following these tips, you'll be able to confidently wear Chelsea boots and stay on-trend with your fashion choices.
So, step out in style and let your Chelsea boots make a statement wherever you go!
About Author (Marjorie R. Rogers)
The inspiring mum of 6 who dedicates her time to supporting others. While battling with her own demons she continues to be the voice for others unable to speak out. Mental illness almost destroyed her, yet here she is fighting back and teaching you all the things she has learned along the way. Get Started To Read …