December 31, 2022 by Marjorie R. Rogers, MA (English), Certified Consultant
Picking clothes for your baby girl can be a fun and exciting experience, but it can also be overwhelming with all the available options. Here are some tips to help you choose the right clothes for your little one:
Consider the weather and the season:
It's important to dress your baby appropriately for the weather and season. For example, in the winter, you'll want to dress your baby in warm layers to protect them from the cold, while in the summer, lightweight and breathable fabrics are a must to keep your baby cool.
Think about comfort:
Babies are susceptible to discomfort, so it's important to choose clothes that are comfortable for them to wear. Soft, stretchy fabrics like cotton and jersey are usually good choices. Avoid clothes with rough or scratchy materials, tight bands or buttons, or other features that might irritate your baby's skin. Mimi baby clothes girls ensure the comfortability and satisfy you with their quality.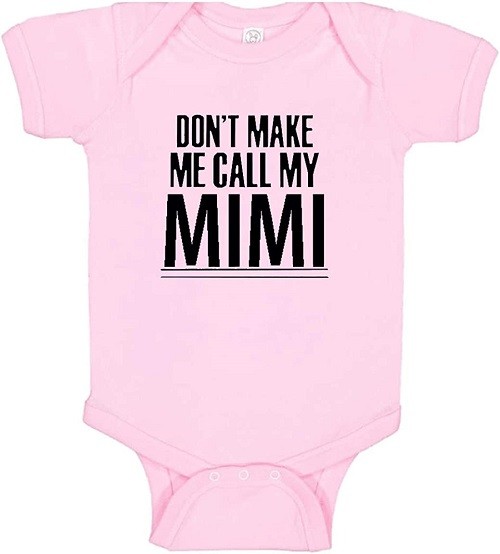 Look for easy-to-use closures:
Babies grow quickly, so you'll be changing their clothes often. Look for clothes with easy-to-use closures like snaps or zippers to make changing your baby's clothes a breeze.
Choose practical items:
While it can be tempting to dress your baby in cute, frilly outfits, it's important also to consider practicality. Babies can be messy, so look for clothes that are easy to clean and maintain. Darker colors can hide stains better, and machine-washable fabrics are a must.
Opt for stretchy waistbands:
Stretchy waistbands are a great choice for babies because they allow for a comfortable fit as your baby grows. Elastic waistbands can be adjusted to fit snugly around your baby's waist while allowing movement.
Avoid clothes with small parts:
Babies are curious and love to put things in their mouths, so it's important to avoid clothes with small parts that could potentially be a choking hazard.
Consider the fit:
You want your baby's clothes to fit well, but not too snugly. Tight clothes can restrict movement and be uncomfortable for your baby. On the other hand, clothes that are too loose can be dangerous if they get caught on something.
Choose durable materials:
Babies can be rough on their clothes, so choosing materials that can withstand wear and tear is important. Look for clothes made from durable materials like cotton or polyester blends.
Don't forget about safety:
In addition to avoiding clothes with small parts, it's important to consider safety when picking clothes for your baby. Avoid clothes with long, flowing sleeves or pant legs that could get caught on something, and always make sure the clothes you choose are flame-resistant.
Have fun with it!:
While practicality and comfort are important, don't forget to have fun with your baby's clothes. Babies grow quickly, so enjoy dressing them in cute, playful outfits while you can.
By following these tips, you'll be able to choose comfortable, practical, and safe clothes for your baby girl. With a little bit of thought and planning, you can create a wardrobe for your little one that is both functional and adorable.
About Author (Marjorie R. Rogers)
The inspiring mum of 6 who dedicates her time to supporting others. While battling with her own demons she continues to be the voice for others unable to speak out. Mental illness almost destroyed her, yet here she is fighting back and teaching you all the things she has learned along the way. Get Started To Read …