October 11, 2021 by Marjorie R. Rogers, MA (English), Certified Consultant
Every parent wants to set their child up for success, but knowing how to do that effectively can be a challenge in a world where electronics reign supreme. Every kid loves to watch Youtube, but you don't want them mindlessly sitting there for hours. What if there were a Youtube channel they could watch that would entertain and educate them simultaneously? 
Enter in Hoala & Koala, Youtube's newest 3D animated channel that uses nursery rhymes to educate children through song! Each episode of Hoala & Koala offers original, previously unreleased nursery rhymes created specifically for your toddler to elementary-aged child. They will experience stimulating colors and high-quality graphics as they sing along to their new favorite songs. 
Specifically designed to entertain and educate, every song excites and engages growing minds. These aren't your grandma's nursery rhymes either. Each one encompasses a different genre of music, including pop, jazz, big band, acoustic, and more! Chances are you'll soon find yourself singing along too. 
Hoala & Koala's goal to educate children through music has driven them to create high-quality content in English, Indonesian, Spanish, and coming soon, Chinese, Japanese, and Arabic. Hoala & Koala want kids all over the world to discover the joy of learning through song. 
Parents play a vital role in their children's early education and knowing how to navigate age-appropriate material can be complicated and confusing. During a child's formative years, it is essential to introduce them to a fun and stimulating learning environment to develop a love of education as they grow older. The creator of Hoala & Koala wants to give parents a tool to help open young minds as it educates and teaches them how fun learning can be. 
Studies show that information set to music has a significantly higher retention rate, which is the concept behind Hoala & Koala. Using music to educate your child makes them more likely to learn faster and retain more information, all without realizing they are even learning.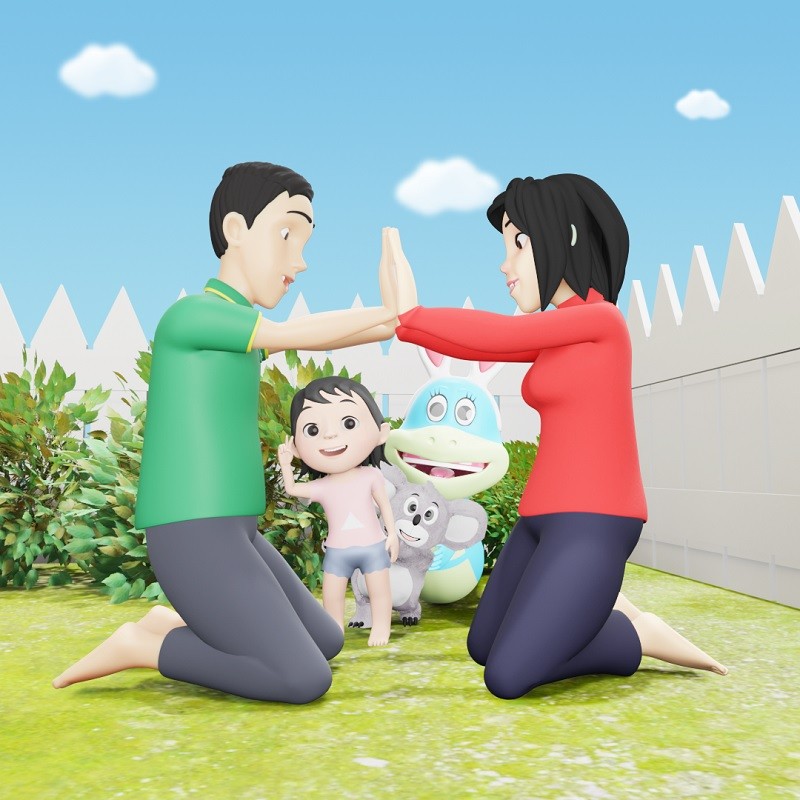 If you haven't started watching Hoala & Koala yet, what are you waiting for? Subscribe to their Youtube channel here and you can visit their official website! Don't waste another second of your child's formative years on shows that offer them nothing in the way of education. Let them develop a love of learning through song and exciting 3D animation with Hoala & Koala!
About Author (Marjorie R. Rogers)
The inspiring mum of 6 who dedicates her time to supporting others. While battling with her own demons she continues to be the voice for others unable to speak out. Mental illness almost destroyed her, yet here she is fighting back and teaching you all the things she has learned along the way. Get Started To Read …