September 26, 2023 by Marjorie R. Rogers, MA (English), Certified Consultant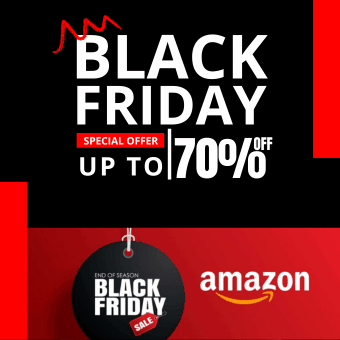 When it comes to romance, predicting where things may take a turn and at what moment can be challenging. Navigating one's love life can be difficult, especially when relying solely on your own instincts and intuition. However, it's quite achievable, and this is precisely what Cosmic Match, the app we're reviewing today, promises to help you master.
Have you ever wished for a trusty guide to lead you through the most crucial decisions in your personal life, ensuring long-term fulfillment? One that tailors its spiritual guidance to your unique desires and cosmic connections, providing intricate advice personalized just for you?
Well, you can now have such a spiritual advisor available at all times right on your smartphone. So, without further ado, let's explore the Cosmic Match app.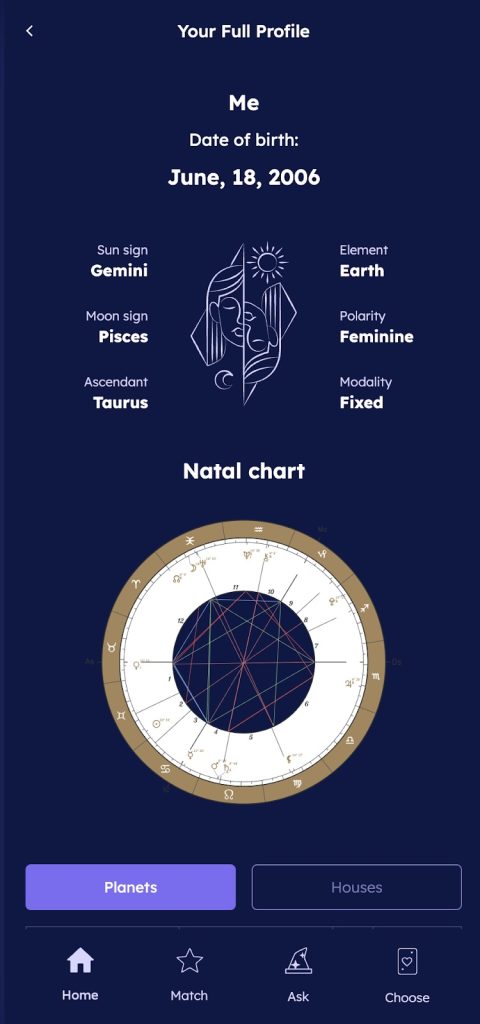 What Is a Cosmic Match App?
Cosmic Match app is an astrology-focused tool that enables insightful predictions, recommendations, and pieces of guidance through a somewhat limited yet very-to-the-point range of features. These include:
Tailored horoscopes
Compatibility checks
Biorhythm tracking
Tarot card readings
But first off, with hyper-personalization as one of its primary features the app gets to know you, along with all the stars, signs, and numbers shaping your destiny, via a unique first-launch quiz. 
From there on out, Cosmic Match tailors all further experiences to one's definitive personality traits, desires, and underlying cosmic powers. For instance, you get a unique biorhythm dashboard built on personal info like date and time of birth, in-app goals, and individual preferences. It creates a custom natal chart for this, too. 
The quiz is a separate topic of discussion (see instructions below). The whole approach puts you, as a user, at the center of the experience right away. This makes all the following horoscopes well-adjusted to your personality, your biorhythms properly set, and compatibility tests guided by all the right forces of the cosmos.
The hyper-personalization features seem quite legit here. How does it all work in practice? While having tried the app a bunch of times, I will point out exactly what it can and can't do for an all-around critical review.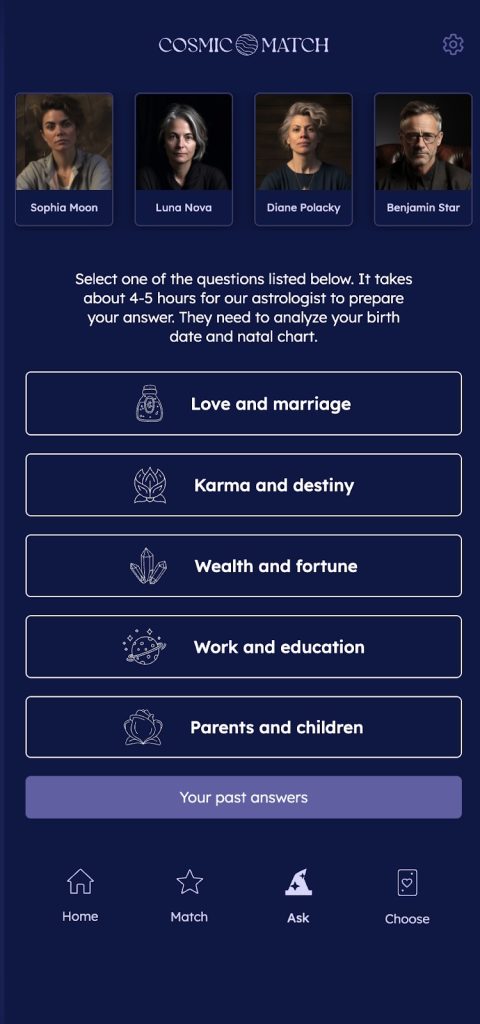 Do's and Don'ts
| | |
| --- | --- |
| Can | Can't |
| Give you immediate and/or planned custom horoscopes daily, weekly, or monthly. | Do anything beyond the concise range of features the app packs at the moment. |
| Track your biorhythm readings via a convenient dashboard. | Run offline. |
| Do individual online Tarot readings in real time. | |
| Help you find a perfect friend or life partner match via insightful compatibility tests. | |
| Be canceled at any time you wish. | |
Cosmic Match comes as a web app that you may use right out of your browser. It conveniently structures and visualizes all the major information about your astrological profile and spiritual insights. All in all, the app is quite easy to use and intuitive, although the initial launch takes a minute to complete. 
How to Sign Up? 
It takes a couple of steps to actually set your Cosmic Match app in motion:
Visit the website: Go to the official Cosmic Match website to kick things off.
Start the quiz: Click the "Start Quiz" button to initiate a 1-minute personal assessment.
Get personal assessment: During the assessment, provide essential details such as your gender, relationship status, and your goals for using the app.
Answer 34 questions: Dive deeper into your astrological profile by answering 34 questions. These cover various aspects, from your birth details to personality traits. You'll receive helpful tips, instructions, and explanations along the way.
Enter your email: Complete the quiz by entering your email address, ensuring you receive personalized insights.
Select a fitting trial plan: Choose the trial plan that suits you best. Cosmic Match offers fixed pricing at $13.67, but you also have options for $9, $5, and $1 trials.
Unlock your plan: Click "Unlock my plan" to reveal the highlights of your personalized plan and confirm your selection.
Complete payment: On the following page, make your payment and click "Get Access" to embark on your tailored astrological journey with Cosmic Match.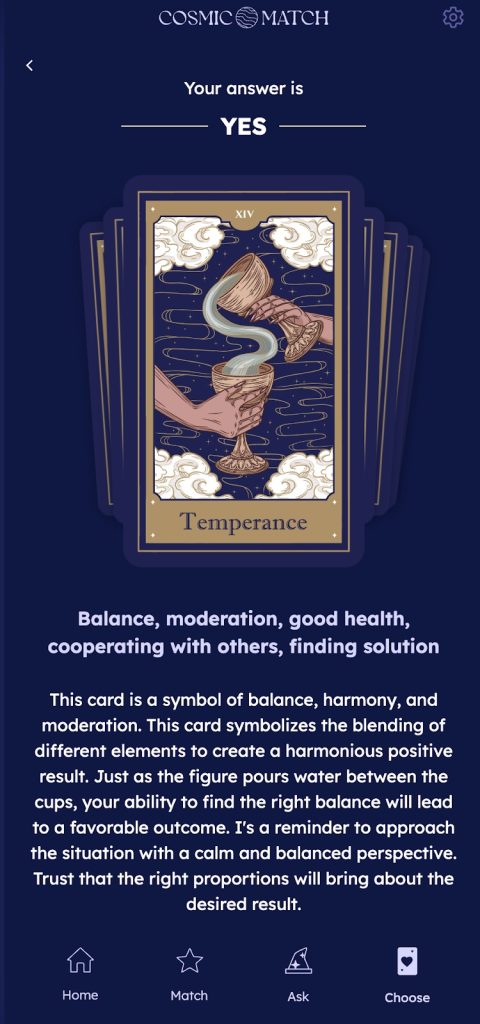 That's it! You're all set to explore the personalized astrological insights and guidance offered by Cosmic Match.
The availability of differently priced trials is interesting. For a donation of your choice, you can get different degrees of horoscope customization and feature scope. And if you wish to get a refund, you can easily get it by canceling the app anytime. 
Who Can Use the App?
Cosmic Match horoscopes come in as full-on cosmic guidance maps for all astrology enthusiasts. Or they may simply feed your astro-curiosity. So it will fit you equally well if you are:
An astrology buff or consistent enthusiast
A seeker of personal growth opportunities
A person searching for a soulmate
What Do I Get?
Personalized compatibility: In-depth personalized compatibility reports based on astrological signs provide insights into compatibility with potential matches.
Fruitful decisions: You get to make much better-informed decisions about potential friends or partners by understanding their astrological traits, strengths, and potential areas of compatibility or conflict.
Relationship guidance: The app offers relationship advice and tips based on astrology, helping users navigate their connections more effectively.
Better communication: Understanding astrological traits can improve communication and reduce relationship misunderstandings.
Saved time: Astrology-based matchmaking saves you tons of time and senseless effort by narrowing down potential matches to those with a higher likelihood of compatibility.
Friendship building: The app helps users find like-minded friends with whom they share astrological affinities.
Self-discovery: Gain a better understanding of your own personality traits and tendencies through astrological analysis, driving personal growth.
Less trial and error: Avoid the frustration of trial and error in relationships by selecting matches with higher astrological compatibility.
Confidence boost: A good confidence boost in your relationship choices and interactions is guaranteed.
Privacy: No need to disclose info that's close to the heart and entrust your destiny to random persons. 
Final Thoughts
The bottom line is, that we're dealing with an efficient astrology app that offers a relatively modest feature set but boasts numerous practical applications and even greater potential. The rest depends on your individual experience with it, so be sure to give it a try.
About Author (Marjorie R. Rogers)
The inspiring mum of 6 who dedicates her time to supporting others. While battling with her own demons she continues to be the voice for others unable to speak out. Mental illness almost destroyed her, yet here she is fighting back and teaching you all the things she has learned along the way. Get Started To Read …