September 26, 2023 by Marjorie R. Rogers, MA (English), Certified Consultant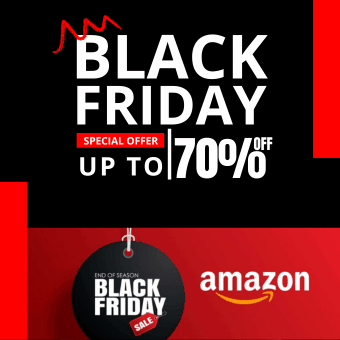 Preparing for the birth of your child can be both exhilarating and overwhelming, especially when considering the myriad of products that the market presents for your little one. From pacifiers to toys, each item seems to shout its necessity. And while certain products like breast pumps are undeniably valuable, they might not be crucial on day one (initially, you might find yourself exclusively breastfeeding, illustrating that some items can wait). With this perspective in mind, we've curated a list focused on the non-negotiable essentials, the items you genuinely need from the moment your baby arrives, ensuring their utmost comfort and safety. Life is unpredictable, and even the best-laid plans might go awry. Yet, even if everything doesn't go as planned, as long as you have these bare necessities on hand, you're well-prepared for the arrival of your baby.
Infant Car Seat:
As soon as you depart from the hospital, your infant's safety is paramount – Hospitals generally won't let you depart until checking to see if you have one installed. A car seat is not just about adhering to transportation requirements; it's the baby's first shield in the outside world.
The Chicco KeyFit 35 ClearTex is an embodiment of safety and comfort. The anti-rebound base enhances in-transit security while the European belt path ensures robust installation across different vehicles. Moreover, the no-rethread harness adapts as your baby grows. What sets the ClearTex model apart is its environment-friendly approach. Made from ClearTex fabric, it eliminates any added chemicals, and the Greenguard Gold Certification ensures minimal chemical emissions, making those initial car rides serene and safe.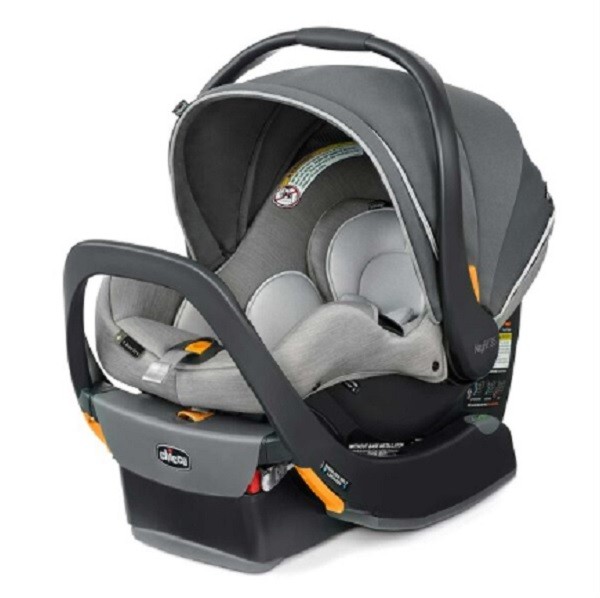 Chicco KeyFit 35 ClearTex
Price: $269.99
Bassinet:
As much as you'll want to sleep with your newborn, it's paramount for their safety that they sleep in their own space to minimize the risk of SIDS. While they can't sleep with you, with a good bassinet at the ready for when you arrive home, your little one can sleep just an arm's reach away.
Speaking of arm's reach, The Arm's Reach Co-Sleeper Mini Ezee 2 in 1 is an ideal sleep sanctuary. It effortlessly combines bedside sleeper and freestanding bassinet modes. The emphasis on ventilation ensures your baby's respiratory comfort. Additionally, the easy assembly is a boon for new parents, and its portability means your baby can have a familiar sleeping environment, whether at home or visiting grandparents. The additional storage spaces are thoughtful additions for midnight necessities, making this bassinet a blend of comfort and functionality.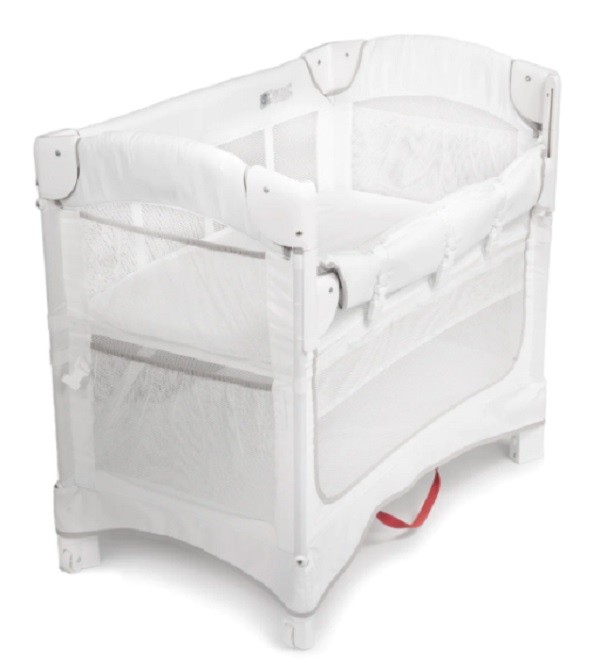 Arm's Reach Co-Sleeper Mini Ezee 2 in 1
Price $230
Baby Monitor:
While being constantly present with your newborn is a natural urge, the reality is, life keeps going, and you won't be able to be glued to their side 24/7. A dependable baby monitor bridges this gap.
Momcozy's Video Baby Monitor is a modern parent's ally. With a 5000mAh battery, it can work for more than 11.5 hours with display and voice on, and even more than 22 hours with only voice on, which means stand all night for your little one. Its 5″ screen, combined with a 360° view, ensures you never miss a moment. The night vision feature ensures you can keep an eye on your baby even in dimly lit conditions. More than just the visual benefits, this monitor stands out for its security features. By avoiding WiFi, it ensures that your baby's moments remain private, keeping potential digital intrusions at bay.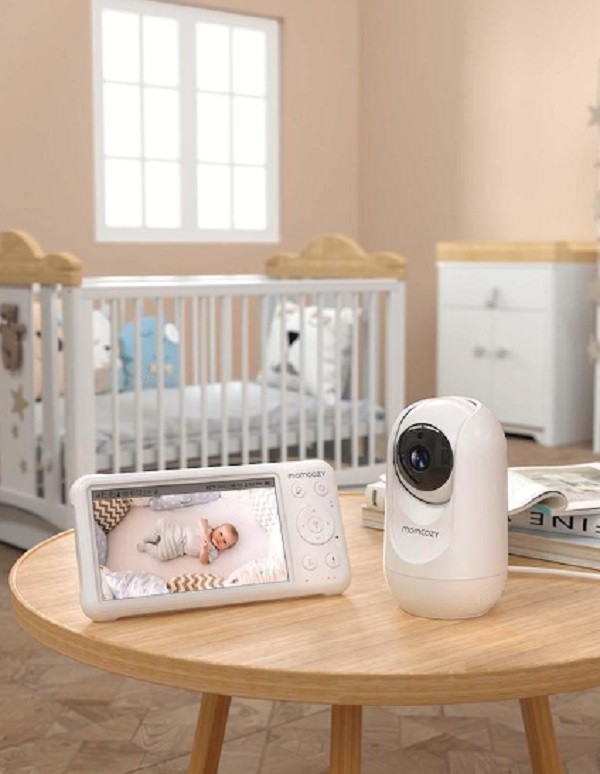 Momcozy Video Baby Monitor
Price $149.99
Diapers:
From the day they're born, your little one will start… "producing." While diapers are a must for keeping up with your baby's bodily functions, with such sensitive and fragile skin, choosing a quality diaper can make a world of difference in preventing diaper rash and keeping your baby comfy and happy.
Crafted from all-natural bamboo material, Momcozy 100% Natural Bamboo Diapers are a great option for a baby's sensitive skin. The 'bamboo kun' acts as a natural shield against diaper rash while its bamboo fibers and moisture-locking 'SuperbDry Core' ensure breathability and that your baby's bum keeps dry. With biodegradable liners, these diapers also make for a great choice for the eco-conscious parent.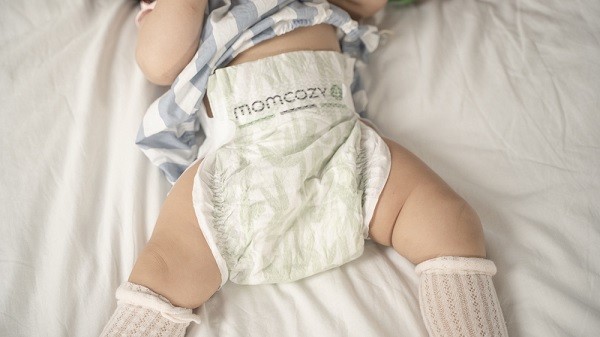 Price $34.99
Baby Wipes:
With such frequent diaper changes, quality wipes are the other part of the equation for keeping your baby's bum clean and healthy.
BabyCozy's Coconut Nourish Wipes, are a great pick, that not only cleans but also nourishes the skin in the process. Enriched with coconut oil, every wipe ensures that diaper changes are both comfortable and caring.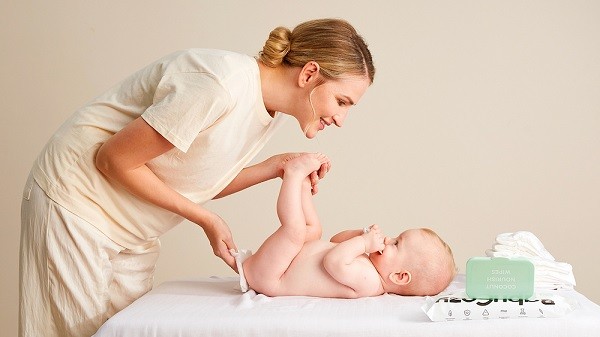 Price $16.99 (120 counts)
Pram/stroller:
Of course, you will need to keep your baby safe and comfy when out and about, be it while grocery shopping, going for a stroll or anything between. But not just any stroller will do. Be sure the stroller you choose is suitable for accommodating your newborn.
Designed for babies 4-50 lbs, the Chicco Corso Modular Quick-Fold Stroller is a safe bet for your little one. It effortlessly accepts car seats, making it a perfect complement for the Chicco KeyFit 35 ClearTex mentioned earlier. Its adaptable modular design adjusts with your baby's needs. The 4-panel extendable canopy offers ample shade, while the 3 recline positions guarantee comfort and safety, whether they're napping or observing their surroundings. This stroller promises both adaptability and comfort starting from your newborn's first journey.
Chicco Corso Modular Quick-Fold Stroller
Price $349.99
Coming Home Outfit:
Your baby's inaugural journey to the home is special, and the outfit should be aptly chosen for comfort and weather appropriateness.
The Little Me Baby 2-piece Footie and Cap Set is a blend of style and functionality. Made from 100% cotton, it ensures the gentlest touch against your baby's skin. The neutral tones with a subtle polka-dot design make it suitable for any baby, while the "Welcome to the world" slogan adds a sentimental touch. Functionality-wise, the neck-to-knee zipper makes dressing effortless, and the tagless design ensures no irritation, encapsulating everything you'd want for your baby's first outfit.
Little Me Baby 2-piece Footie and Cap Set
Price $12.99
In Conclusion
The initial days with a newborn are a whirlwind of emotions and experiences. Being equipped with these essentials paves the way for a smoother journey, allowing parents to relish the joy of these fleeting moments.
About Author (Marjorie R. Rogers)
The inspiring mum of 6 who dedicates her time to supporting others. While battling with her own demons she continues to be the voice for others unable to speak out. Mental illness almost destroyed her, yet here she is fighting back and teaching you all the things she has learned along the way. Get Started To Read …