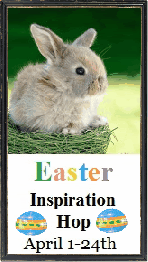 "If you have any posts related to Easter; like recipes, entertaining ideas, crafts, decorating ideas, gift ideas, etc. please" go to this hop and add your link!
*You can add more than one link per blog, but please link directly to the post and make the caption include the name of the recipe, project, etc.!
I'm there! Let's see your ideas!!!